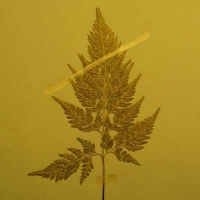 Asplenium onopteris L.


Acute-leaved spleenwort


Doradille des ânes


Spitziger Streifenfarn


Spatze Sträifefar
Class: Pteridopsida
Family: Aspleniaceae
Status
RE – regionally extinct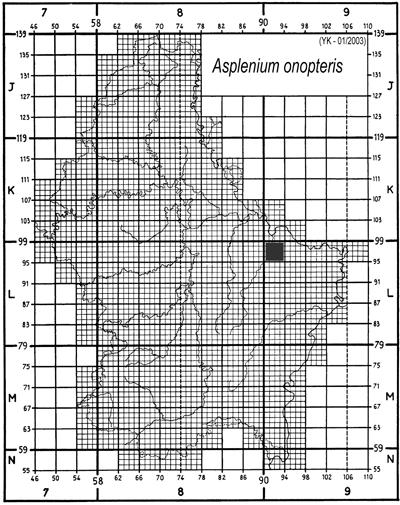 Description
Asplenium cf. onopteris was discovered near Berdorf by A. Biermann in 1953 (Reichling 1954). There are no other sites known for Luxembourg. A recent revision however showed that it just was an acute-leaved form of Asplenium adiantum-nigrum !
Further information
Reichling, L., 1954. – Herborisations faites dans le Grand-Duché de Luxembourg en 1953. – Bull. Soc. Nat. luxemb. 58: 76-134.
Suggested citation of this webpage
Krippel, Y., 2023. Asplenium onopteris L. In: Online atlas of the pteridophytes of Luxembourg. URL: https://pteridophytes.lu/asplenium-onopteris/ [accessed 2023-12-10].