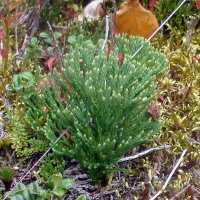 Diphasiastrum tristachyum (Pursh) Holub


Ground cedar


Lycopode petit cyprès


Zypressen-Flachbärlapp


Zypressen-Hexemoss
Class: Lycopodiopsida
Family: Lycopodiaceae
Status
RE – regionally extinct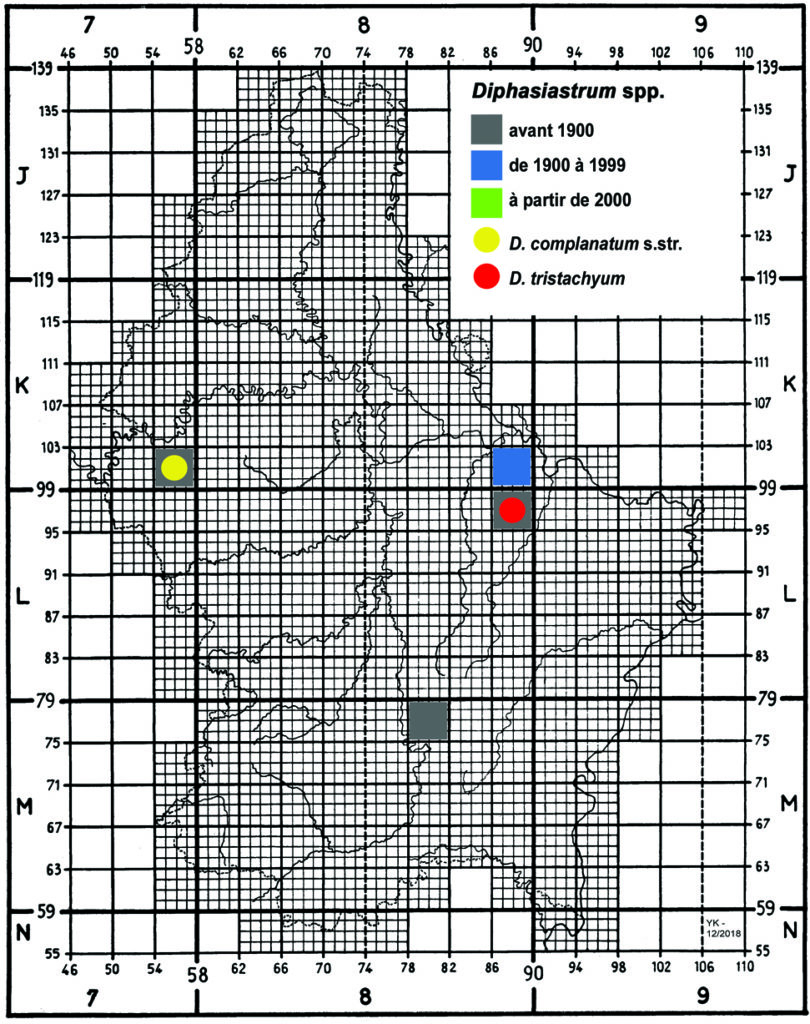 Description
Diphasiastrum tristachyum was mentionned by Lawalrée (1951) for 'Grunenwald' between Rambrouch and Arsdorf (19th century), but the only documented record is Beaufort. Recent observations are lacking.
Further information
Lawalrée, A., 1951. – Les ptéridophytes du Grand-Duché de Luxembourg. – Bull. Soc. roy. Bot. Belg. 83: 225-240.
Suggested citation of this webpage
Krippel, Y., 2020. Diphasiastrum tristachyum (Pursh) Holub. In: Online atlas of the pteridophytes of Luxembourg. URL: https://pteridophytes.lu/diphasiastrum-tristachyum/ [20.01.2020].