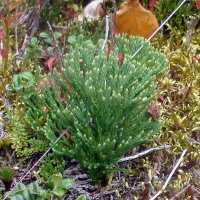 Diphasiastrum tristachyum (Pursh) Holub


Ground cedar


Lycopode petit cyprès


Zypressen-Flachbärlapp


Zypressen-Hexemoss
Class: Lycopodiopsida
Family: Lycopodiaceae
Status
RE – regionally extinct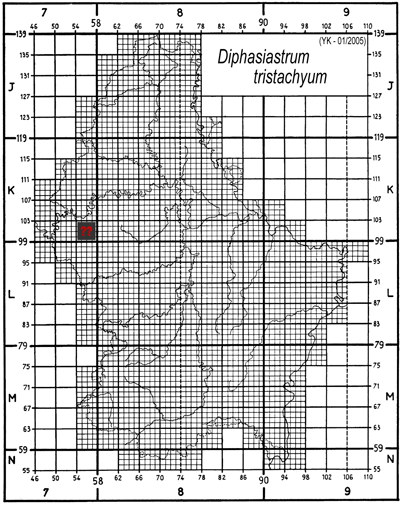 Description
Diphasiastrum tristachyum is mentionned by Lawalrée (1951) for 'Grunenwald' between Rambrouch and Arsdorf (19th century). More recent observations are lacking.
Further information
Lawalrée, A., 1951. – Les ptéridophytes du Grand-Duché de Luxembourg. – Bull. Soc. roy. Bot. Belg. 83: 225-240.
Suggested citation of this webpage
Krippel, Y., 2019. Diphasiastrum tristachyum (Pursh) Holub. In: Online atlas of the pteridophytes of Luxembourg. URL: https://pteridophytes.lu/diphasiastrum-tristachyum/ [16.06.2019].