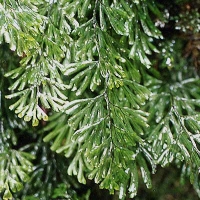 Hymenophyllum tunbrigense (L.) Smith


Tunbridge Filmy-fern


Hyménophylle de Tunbridge


Englischer Hautfarn


Engleschen Hautfar
Class: Pteridopsida
Family: Hymenophyllaceae
Status
EN – endangered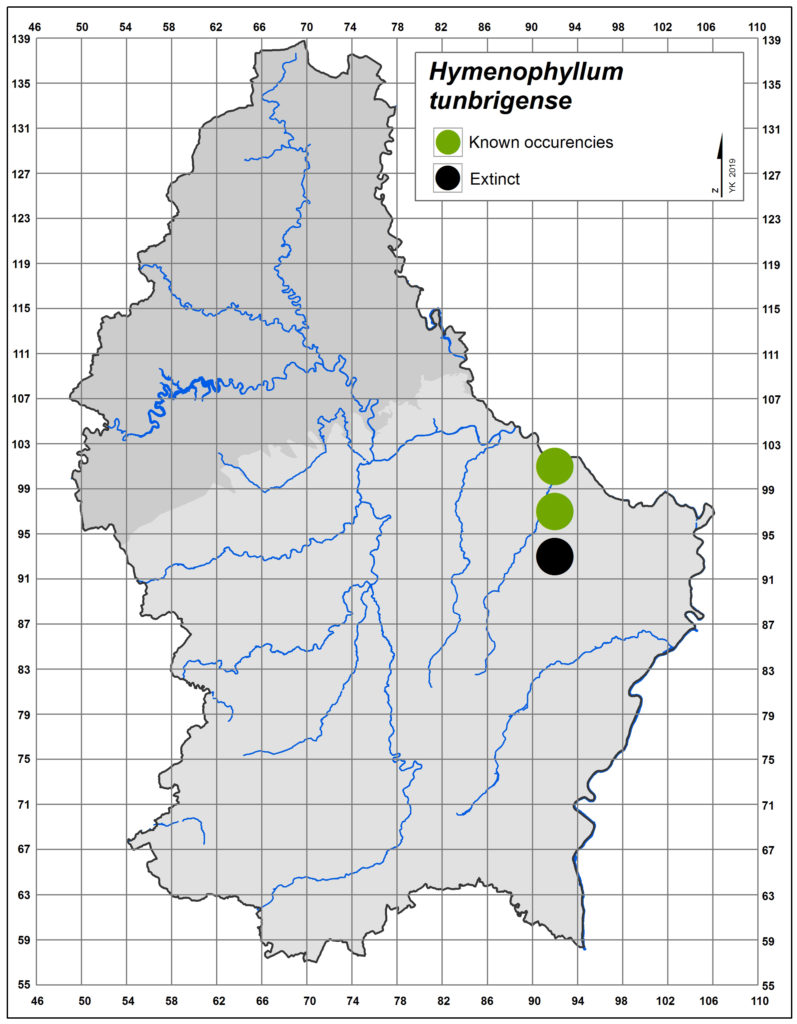 Further information
More information about the history of its discovery, the present distribution and status in Luxembourg can be found in:
Krippel, Y., 2005. – The Hymenophyllaceae (Pteridophyta) in Luxembourg – Past, present and future. – In: Ries C. & Y. Krippel (Editors), 2005. – Sandstone Landscapes in Europe – Past, Present and Future. Proceedings of the 2nd International Conference on Sandstone Landscapes. Vianden (Luxembourg) 25-28.05.2005. – Ferrantia. Trav. Scientif. Mus. Hist. Nat. Lux. 44: 209-214.
Suggested citation of this webpage
Krippel, Y., 2023. Hymenophyllum tunbrigense (L.) Smith. In: Online atlas of the pteridophytes of Luxembourg. URL: https://pteridophytes.lu/hymenophyllum-tunbrigense/ [04.10.2023].