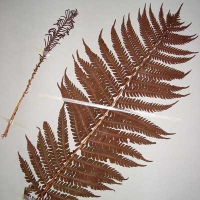 Matteuccia struthiopteris (L.) Tod.


Ostrich fern


Matteuccie


Straussenfarn


Straussefar
Class: Pteridopsida
Family: Woodsiaceae
Status
R – extremely rare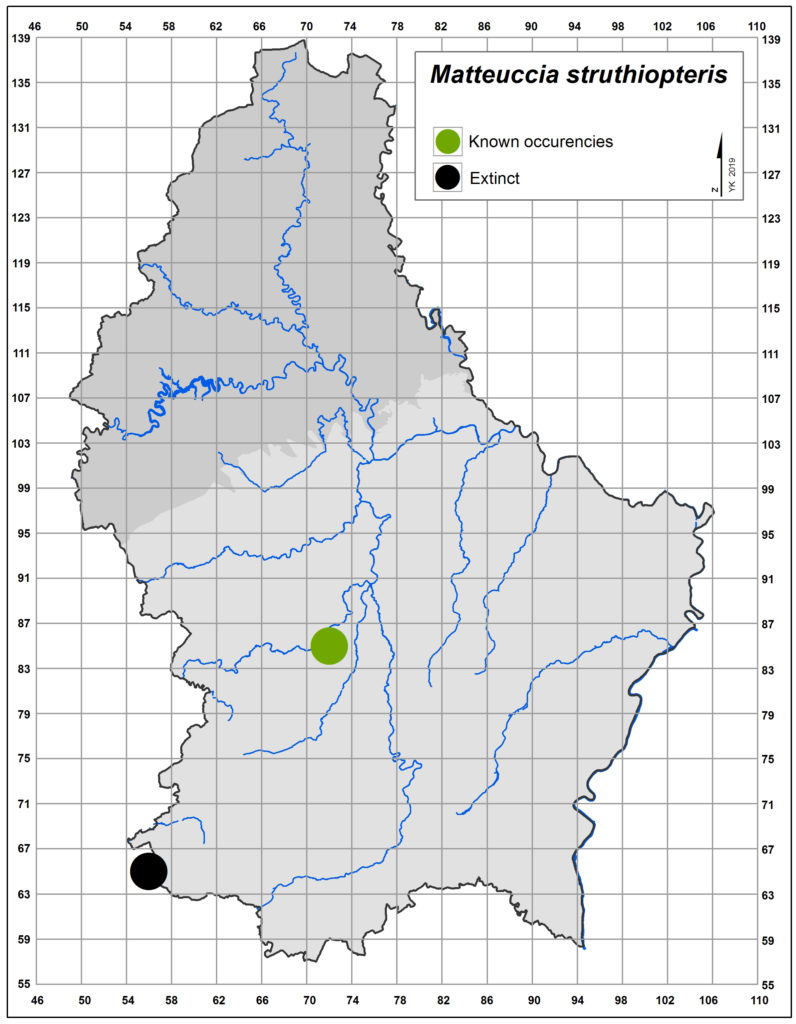 Description
Matteuccia struthiopteris was considered as Regionally Extinct (RE) in Luxembourg, until 2017, when the Ostrich Fern was (re)discovered by K.-G. Gessner near Dondelange. The presence of M. struthiopteris along a hedgerow is probably the result of a garden escape.
Further information
Krippel, Y., T. Helminger & G. Colling, 2018. Notes floristiques. Observations faites au Luxembourg (2016-2017). Bull. Soc. Nat. luxemb. 120 : 57-76.
Suggested citation of this webpage
Krippel, Y., 2021. Matteuccia struthiopteris (L.) Tod. In: Online atlas of the pteridophytes of Luxembourg. URL: https://pteridophytes.lu/matteuccia-struthiopteris/ [15.04.2021].